Selecting a Landscape Architect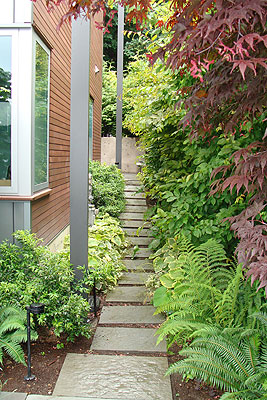 Web Resources: The Washington Chapter of the American Society of Landscape Architects (WASLA) has a website, www.wasla.org, with a list of members and descriptions of services. The national American Society of Landscape Architects (ASLA) has a website, www.asla.org, with a more complete "Firm Finder" that lists member firms and individuals state by state.
When you see a landscape or gardens that you admire, ask the owners who developed their projects. If you're not sure who you wan to work with, consider interviewing potential landscape architects. Interviewing provides an opportunity to evaluate chemistry, an important element when hiring a professional with whom you will be working closely. Brooks Kolb offers a free initial consultation to customers residing within one hour's drive from our Capitol Hill, Seattle, WA office.
Naturally, I hope that you select my firm!