Ensure Backyard Safety With These Tips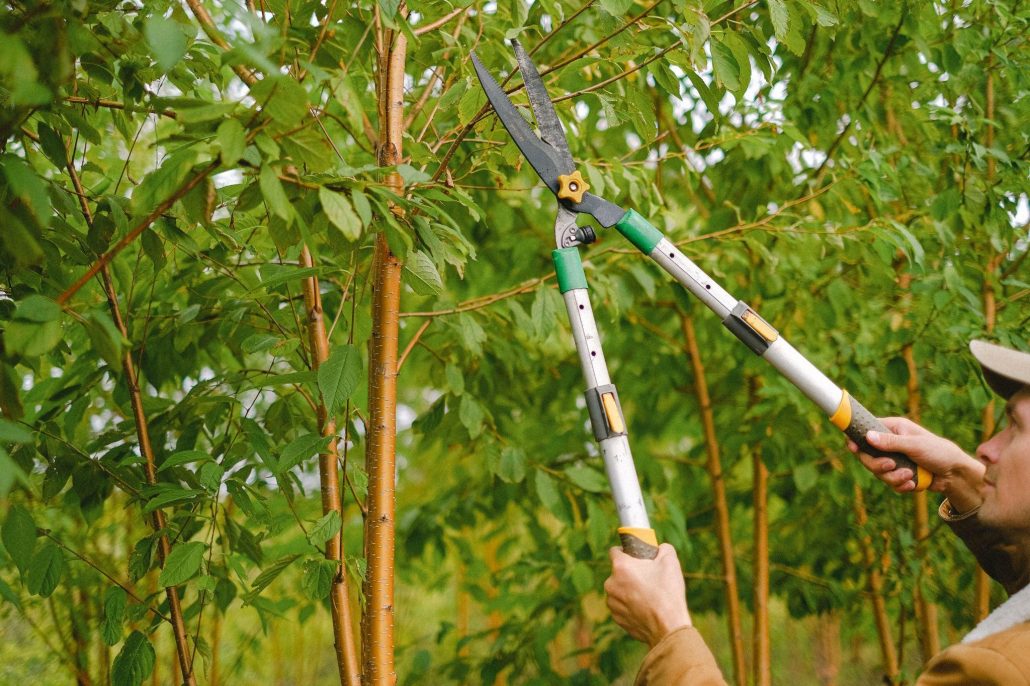 by Carrie Spencer for Seattle Landscape Architect Brooks Kolb
When warmer weather starts to arrive, many of us look forward to recreation and relaxation in our yards. Backyards, patios, and play areas all offer opportunities to connect with nature and expand our homes outdoors. When preparing for the warmer weather, Good Housekeeping Magazine notes that spring cleanup is often aimed primarily at improving our yard's appearance, but homeowners should also consider safety as the primary goal for outdoor preparation.
Begin with an assessment and make a plan
Although people like their property to be clean, orderly, and safe, many of us don't enjoy the hard work involved. But there are ways to make the job less arduous. A well-defined plan will allow you to work top-down in a manner that ensures the cleanup is done quickly and efficiently.
When developing the plan, assess your outdoor areas. Pay attention to possible hazards for children, such as outdoor cooking areas, fire pits, or rough hardscaped areas. Identify high-traffic zones. These are areas where you want to ensure paths are safe and secure. Patios and brick walkways can develop loose stones, which can cause accidents. Deck and patio steps are other areas that should be inspected and repaired if necessary. Once fixed, walkways, decks, patios, and exterior surfaces should be cleaned each spring.
Perhaps this is the year you're finally able to install a fence. Not only can a fence provide additional protection for small children and pets, but it can also help boost the value of your home. When it's time to take the plunge, look for reputable fencing companies that garner high praise from customers. Do your research so you have an idea of the materials you want to use, whether it's wood, aluminum, or vinyl. If you're not sure, your contractor can help you choose.
Cleaning and repairs
Wood and stone accumulate mildew, moss, and algae over colder months. This can make surfaces slick and unsafe and degrade their quality. Pressure washing is one of the best ways to clean your exterior surfaces, patios, and walkways to make them safer. The process, however, can damage surrounding flower beds and plants, so you'll want to be careful.
Another outdoor job that you can complete is repairing window screens to prevent insects from getting into your home. Keep a look out for ponding or standing water – not only can it lead to leaks through the house foundation, but it can a breeding ground for mosquitoes, not to mention drowning your plants.
Landscape for looks and safety
After you address outdoor cleaning issues, you can focus on landscaping. Although ornamental trees and plants create beautiful visuals for your home, they also present dangers. Avoid letting trees and shrubs grow closer than two feet from exterior walls. Check any trees to see if branches are overhanging the roof or utility wires: wind-blown falling limbs can be a significant problem. Contact a certified arborist to analyze your trees and make recommendations for branch removal and any other pruning involving tall heights or power lines.
On the other hand, pruning small trees and large shrubs is an easy DIY job. When pruning, consider visibility. If your children are going to be spending a lot of time playing outside, it's a good idea to make sure that you can see them. Trimming trees can increase this visibility. However, it's important to practice good safety to avoid any injuries. Also, make sure you know what you're doing when you begin pruning – there are proper pruning techniques, and you don't want to end up with something that becomes the eyesore of your neighborhood (PlantAmnesty has some excellent pruning examples, tutorials and workshops).
The great thing about improving your landscaping and curb appeal is that it's a win-win. Not only does it make your garden safe for kids and pets, but it can up your appraisal value as well. This makes any improvements a smart investment on both fronts. You can ascertain your property's value increase by Googling "value my house" before and after your upgrades to see just how much.
Preparing for spring and summer requires a combination of cleaning and planning for safety. If you do this work annually and set family safety policies, you will ensure that your landscape is safe and ready for warm weather enjoyment.
Photo Credit: Pexels
Carrie Spencer can be reached at carrie@thespencersadventures.net.