Recent Work by Seattle Landscape Architect Brooks Kolb: a Windermere Garden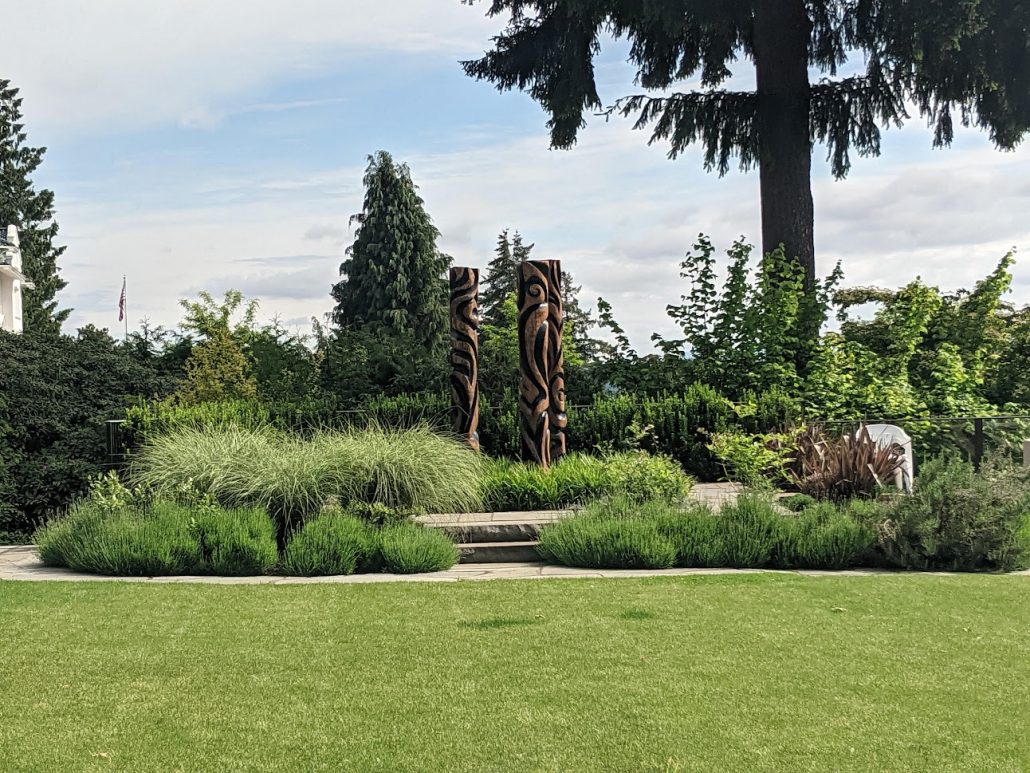 Designed for art-loving clients with young children, this landscape in Seattle's Windermere neighborhood features a broad lawn overlooking Lake Washington and the Cascade Mountains, surrounded by colorful perennial borders. After demolishing a covered swimming pool, the site was filled several feet, minimizing the number of steps down from the main floor to the garden level. A custom, linear fire feature graces a bluestone terrace outside the living room, overlooking the lawn. To the right of the fire feature, a custom children's play area was installed over an artificial-turf safety zone. To the left, the roof of the pool equipment room was re-purposed as an outdoor dining terrace and a sculpture garden featuring three totem poles by acclaimed Seattle artist, Steve Jensen.
In the front, a new driveway was installed, leading to an auto-court of pre-cast permeable pavers. A curving bluestone walk leads through a circular lawn to the front door. Care was taken to preserve several towering conifers and a number of large rhododendrons were moved to flank the new driveway. Low, shade-tolerant plantings border the lawn, welcoming the owners and visitors alike.
Small photographs by Ben Benschneider;
large photo by Brooks Kolb