Firm Profile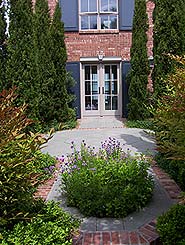 Residential Seattle Garden Design is our Specialty… But not our Limit!
Brooks Kolb, LLC is a Seattle landscape architecture firm specializing in residential garden design. We offer a high level of attentiveness to our residential clients personal needs, translating them into site-specific and cost-effective programs and design solutions. Rather than dictating any particular style, we respond to the clients visions for the landscape, sometimes evoking far-away places and garden traditions, while remaining faithful to the Pacific Northwest climate and ecology. We maintain a high degree of flexibility, adjusting our services to the unique needs of each client. Consequently, our business is founded on a reliable base of referrals and satisfied return clients. Brooks Kolb, LLC is a highly regarded Seattle Landscape Architect. Please call us at 206-324-0858 to talk to a licensed landscape architect and Seattle garden designer.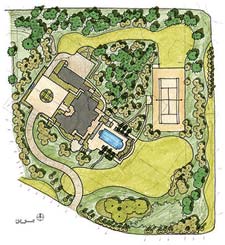 Full Service Seattle Landscape Architect
Our firm offers a range of services related to urban design, environmental / site planning, programming, landscape architectural design, maintenance and management. Brooks Kolb, LLC maintains close involvement and participation in all facets of project development from client communication to final implementation and subsequent maintenance. We foster an integrated design approach with close collaboration between all environmental professionals including artists, architects, engineers, horticulturists and arborists.
In our Seattle garden design work, we express the cultural and ecological attributes that differentiate the Pacific Northwest from other regions. We constantly explore , communicating a local environmental consciousness while responding to client expectations of high-quality design and craftsmanship. Our landscapes reflect a close understanding of the Puget Sound regions ecology and aesthetic in reference to mountains and water, sensitivity to building materials and creative use of a diverse range of plant selections.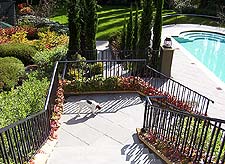 Seattle Landscape Design Experience
Created in January, 1998 to handle all projects other than those for the University of Washington, the firm replaces Talley & Co. as well as other former firms headed by Bill Talley. The previous firms U.W. projects are now performed by Bill Talley in his capacity as the U.W. Campus Landscape Architect.
The former Talley & Co. was well known for its University of Washington work. The firm completed a master plan for the Universitys Friday Harbor Laboratories, (1997) which followed the Universitys North Campus Plan (1996) and the Southwest Campus Amenities Plan (1995.) The North Campus Plan sought to guide building development and open space preservation on the north campus. The Southwest Campus proposed a significant linear park and a necklace of connected waterfront parks along Portage Bay. Key recommendations from both plans have recently been incorporated into the new 2001 2010 Campus Master Plan.
The firm also completed two beach restoration projects in 1996 – Lowman Beach for the Seattle Department of Parks and Recreation and Showboat Beach for the University of Washington. These two projects involved close coordination with neighboring communities to create improved public shoreline access and wildlife habitat. Other Seattle landscape design projects include public/private campuses, shoreline sites, and a large number of residential gardens. See our Resumes page for more information about why we're the best Seattle landscape designer for your site, then give us a call for more information!